Childrens Activities & Play Groups

---
Calmore Pre-School Playgroup
"Bumble Bees"
....... ..................
Calmore Community Centre, Calmore Drive,
Calmore, Southampton,
SO40 2ZU
Tel: (023) 80868455
Registered Charity Number: 1025263
We are a long established Pre-school with friendly and qualified staff who work closely with the children to give them the best possible start in their early year's education.
Through careful planning, we provide an interesting, exciting learning environment in accord with the curriculum as set out in the Foundation Stage. We provide a stimulating atmosphere that enables children to learn about the 6 key areas of learning, which are mathematics, language, physical development, creative development, science, and personal and social skills. We deliver a learning programme that introduces shapes, colours, numbers, phonics, information technology and more.
We invite you to visit our Pre-school to meet the staff, see the children in the learning environment and study our Prospectus. We can then discuss our strengths which are reflected in our Ofsted inspections.
Our outstanding knowledge and dedication to the children in our Pre-school is demonstrated in our commitment to ensuring that each child is able to reach their full potential. We are committed to their care and offer a sound knowledge of Early Year's education and special educational needs.
We offer places to children from the age of 2 years 9 months to 4 years 11 months. Pre-school sessions are Monday to Friday 9 a.m. to 11.30 a.m., and currently offer afternoon sessions on Monday and Thursday 12.15 p.m. to 2.45 p.m.
Please contact our Pre-school to arrange a visit and to make arrangements for your child.
BUMBLE BEES TODDLER GROUP
We also run a Parent and Toddler Group on a Tuesday from 12.15 p.m. to 2.30 p.m. We charge £1.50 per family, which includes drinks, biscuits and access to our play equipment. All children up to the age of 4 years 11 months are welcome even if they do not attend the Pre-school. It is an excellent way to meet other parents/carers and children and forms a good stepping stone to settling your child in a play environment. Please come along and meet us!
---
TOTTON OPPORTUNITY PLAYGROUP
@ Calmore County Infant School, Calmore Drive 023 8086 5994
Contacts Diane Collier 023 8086 6970 & Julie Ledbetter 8086 7870
Opportunity Playgroups are special playgroups both for able children, and those with special needs. They exist in many parts of the country and, although they have much in common, each retains Its own individuality.
Totton Opportunity Playgroup was founded in 1974, originally based in the youth wing of Testwood Comprehensive School but now located at Calmore Infants School, Nutshalling Close Calmore. It is registered with the Charities Commission and Hampshire County Council, and is recognised by the District Health Authority, Local Education Authority and Social Services, receiving referrals from all three.
The aim of the group is to meet the special Needs of children with physical, mental or Emotional problems and to provide help, Support and information for their families. Children with special needs are cared for from birth until five years of age, together with their brothers and sisters.
The group provides two playgroup sessions Per week during school terms, from 9.30 to 11.45 a.m. A committee of runs it Parents and helpers. The group is staffed by volunteers under the leadership of two experienced playgroup supervisors, all of whom are checked for suitability by the Social~ Services.
The environment for the children is structured to provide a bright, stimulating play setting, with opportunities for everyone to feel an accepted member of the community. It is very much a self-help group, aiming to provide support and practical help for the whole family, whilst at the same time involving parents in the activities and administration of the group.
Various professionals such as Doctors, Health Visitors, Social Workers, Physiotherapists, and Occupational Therapists And Speech Therapists attend some of the Group's sessions and can offer advice and any necessary equipment.
The parents group meets at the same time and they are encouraged to take a keen Interest in the' Group's activities and are Welcome to join in at any time. They gain Friendship and mutual support from Meeting and talking with one and other in an informal setting.
Group Outings are organised at least once each term. These give the children a chance to make visits to the New Forest, Farms, zoos, etc. Social evenings are organised for parents and helpers which Give them a chance to relax and socialiseAway from the playgroup setting.
---
Emergency Numbers
999 and ask for Police , Fire Service ,Ambulance or Coastguard.
Casualty 023 8077 7222 Southampton University Hospitals Trust For Emergency Services
Electricity (Emergencies) 0345 708090
Gas (Escapes - Leaks) 0800 111 999
Police Totton 023 8086 7911
Southern Electricity 0845 7 70 80 90
Transco Gas 0800 111 999
Southern Water 0845 278 0845 - Or - 01962 714585
Flood line 0845 9 88 11 88
Child line 0800 1111
Samaritans 023 8063 2888
For Health information 0845 46 47 NHS Direct is a 24 hour telephone health helpline.
Wasps Pest Control 023 8028 5592
PLAYGROUPS AND NURSERY SCHOOLS
Calmore Community Playgroup, Calmore Community Centre, Totton. 023 8077 2327
Calmore Out of school Club Phone Sharon Privett (Club Leader) 07786 596415
Calmore Bumble Bees Playgroup Tel 023 8086 8455
The Groups above can also be contacted through the Calmore Community Association 023 8086 8455
Calmore Caterpillars Playgroup Calmore Infants School phone 079 0505 0777 Lianne Appleby 023 8086 5384
Colbury Pre-school, Junction Road Centre, Totton 023 8087 3364
Chuckles Day Nursery, 2 Northlands Road, Totton 023 8086 0229
Doves Playgroup, Christian Centre, Ringwood Road, Totton. 023 8066 7505
Eling Day Nursery, 44 Downs Park Road , Eling 023 8086 2318
Kids Incorporated Day Nursery, 71 High Street, Totton. 023 8066 6626
Hounsdown Playgroup, Hounsdown Hall, Totton. 023 8086 7189
Playaway Day Nursery, Water Lane, Totton. 023 8086 2169
Stepping Stones Nursery, 74 Eling Lane, Totton. 023 8086 6763
Squirrels Playgroup, West Totton Centre, Totton. 023 8086 7915
Tots & Toddlers St Anne's Church , Calmore Wednesday 10am to 12noon
Totton Recreation Centre Creche, Water Lane, Totton 023 8086 7474
Totton Opportunity Play group Calmore Infants School Phone Diane Collier 8086 6970 Julie Ledbetter 8086 7870
Testwood Baptist Church, Salisbury Road, Totton. 023 8086 1893 Or 023 8086 0281
---
SCHOOLS
Abbotswood Junior School, Ringwood Road, Totton 023 8086 3159
Calmore County Infant School, Calmore Drive 023 8086 5994
Calmore Junior School, Calmore Drive, Totton 023 8086 5354
Eling Infant School, School Road, Eling, Totton 023 8086 2267
Foxhills Infant School, Foxhills Lane, Colbury 023 8029 2453
Foxhills Junior School, Foxhills Lane, Colbury 023 8029 2126
Hazelwood School, Hazel Farm Road, Totton 023 8066 6767
Hounsdown School, Jacobs Gutter Lane, Hounsdown 023 8086 2981
Lydlynch Infants School, Lydlynch Road, Totton 023 8086 3188
Oakfield County Primary School, Sylvia Crescent, Totton 023 8086 2530
Testwood School, Testwood Lane, Totton 023 8086 2146
Totton College, Water Lane, Totton 023 8087 4874
Special Day Schools Forest Edge School, Lydlynch Road, Totton 023 8086 4949
Mayfield Day Centre, 32 Mayfield Avenue, Totton 023 8087 0179
Romsey & Waterside Day Services, The Hounsdown Centre, Jacobs Gutter Lane 023 8086 2597
Saltern School, Commercial Road, Totton 023 8086 4211
YOUTH
Junction Road Youth Centre, Junction Road, Totton The Centre is open Monday 7.00 pm - 10.00 pm Thursday 7.00 pm - 10.00 pm and Friday 7.00 - 10.30 pm. The Centre has various activities including Table Tennis, Pool Tables, Basketball, Football. Email: www.junctionroadcentre.freeserve.co.uk
It's your Choice Youth Advisory Service - run by Hampshire County Council 37 Salisbury Road, Totton Free and confidential information, advice and counselling for young people aged 12-25 years. Open Tuesday 2.00 p.m. - 4.00 p.m. Thursday 6.00 p.m. - 8.00 p.m. and Saturday 1.00 p.m. - 2.30 p.m. (young persons clinic) Tel: 023 8086 4231 If these times are not suitable please phone 0800 515819
Youth & Families Matter, Testwood Baptist Church, 283a Salisbury Road, Totton Community Project Tel: 023 8086 0320
Totton Youth Centre, Testwood Church, Salisbury Road, Totton A non-alcoholic bar for young people to meet. Tel: 023 8086 5697
Streetwise Project Every Friday 7.30 p.m. to 10.30 p.m. around Totton for a confidential chat and a free coffee/tea with trained volunteers. Mobile: 0771 281 2818
The Tower Bar Testwood Church Salisbury Road 023 8086 5697
---
Child Care A new site "Best Bear"
Any parent who needs to find reliable childcare should log on to this site. Best Bear provides a list of the county's best childcare agencies. It is not just a database: the Best Bear team of working mothers, childcare professionals and journalists have spent months grilling agencies, posing as a potential employee and with with their resident qualified nanny incognito. So far they have investigated about 1000 agencies, testing their interviewing and reference-checking procedures. Only around 150 made the grade, and the results are here to view, with a short synopsis of the service they offer, and the areas they cover. Unlike many other websites, which tend to restrict their focus to London and
the South East, Best Bear covers regional agencies and also covers employing a nanny from abroad. In addition to the agency listings, there's a database of articles explaining childcare options, pay expectations, employment regulations, and what to expect when looking for childcare. The Parents Forum provides an opportunity to discuss childcare issues on a wide range of topics. Summary: Hard work and thorough investigation have gone into this site, making the task of navigating the maze of childcare agencies much easier.
This Link goes off Calmore Show Site http://www.bestbear.co.uk
This Link goes off Calmore Show Site Links To Other Recommended Child care Sites
---
Lottery Grants Awards For All
This Link goes off Calmore Show Site Goto Lottery Grants Website
We want to fund activities by small groups which: involve more people in a wide range of community activities; are open to everyone; are well organised and planned; and benefit the community.
Here are some examples of projects Awards for All has supported:
Publicity material for a group that recycles furniture to benefit people on low incomes a training and activities programme to increase confidence, participation and awareness of disabled people in sport
A project to develop creative writing skills among people with multiple sclerosis and their carers and to enable their work to be published and performed
A homework club and arts programme in which young people can develop skills alongside a professional artist
and in other areas such as information technology materials for an exhibition and trail walk featuring buildings of local historical interest
A mobile crèche facility for parents in a rural community training in management skills, counselling, equal opportunities, IT and job search techniques for volunteers working with a group run by and for disabled people of African, Caribbean and Asian origins coaching for girls and women taking up rugby league, linking clubs and schools and setting up an inter-school competition safe play facilities and structured sports activities with qualified coaches that will also help reduce vandalism and crime among young people on an urban estate. We welcome applications for projects combining arts, sport, heritage or other community activities.
What you can use a grant for Here are some examples of things you might want a grant for: putting on an event, activity or performance providing training courses setting up a pilot project running a conference or seminar special repairs or conservation work (except places of worship with listed status) start up costs publicity material professional fees research costs equipment and materials transport costs volunteers' expenses.
If you need a grant for something very different to these examples, please call your regional Awards for All office for advice. We will try to help in any way we can. What Kinds of Activities We Will Fund How much we will fund We can give grants between £500 and £5,000.
We expect many small community groups to apply for funds, so many of our grants will be in the range £500 - £2,500. Please apply only for what you need. In this way more groups will be able to benefit. We expect most groups to contribute something towards the project costs.This may be in cash, or 'in kind', e.g. time, materials, premises, transport. Your group can receive a maximum of £5,000 in any twelve-month period from Awards for All. Please make one application at a time. What we will not fund You cannot get a grant for: general running costs for current activity, for example regular ongoing staff costs, council tax, gas electricity or water bills; routine repairs and maintenance (including maintenance equipment); regular rent payments; items which only benefit an individual, for example, prizes, scholarships, bursaries, personal clothing or equipment, purchase of tickets for events; activities promoting religious beliefs; endowments; loan payments; projects with high ongoing maintenance costs; second hand vehicles; or foreign trips.
We will not give grants to cover goods or services that you buy or order before you receive our award letter. Please allow at least three months for us to process your application. Other funding programmes for small organisations Awards for All is a general community grants programme.
There are other lottery grants programmes which may be suitable for particular groups or special activities, for example: The Regional Arts Lottery Programme -details available from your Regional Arts Board. The Local Heritage Initiative - funded by the Heritage Lottery Fund and jointly run with the Countryside Agency. (01226 719019 for details).
Joint Grant Scheme for Churches and other Places of Worship (for the restoration and conservation of churches with listed status) - details from Heritage Lottery Fund. (0207 973 3434).
Millennium Awards scheme - grants to enable individuals to benefit themselves and their communities. Funded by the Millennium Commission (0800 06801 2000).
Other sources of funding (not Lottery) Foundation for Sport & the Arts (0151 259 5505 for details).
Local Authority Community Grants -contact your local council for information. What Kinds of Activities We Will Fund Making an application Getting Advice You will probably find it helpful to talk to someone who knows about your group's activity and can advise you on your application.
Your Council for Voluntary Service (CVS) or local authority Lottery Officer will be able to give advice (see Sources of Help on page 4 of the application booklet). How your application is assessed One of our awards officers will assess your application.
We will look at: how your group is set up and managed -whether you have the experience and skills to manage the project well; whether your application fits the aims on page 2 of this pack - supporting community activity, extending access and participation, increasing skill and creativity, improving the quality of life - and how well it fits the regional focus sent with this pack; who in your community will benefit from your grant whether the budget is appropriate and realistic,and what your group is contributing to the activity - in cash or 'in kind'. When we are considering your application we may phone you for more information about your group or activity. We may also contact your referee.
---
Community Foundation Network
This Link goes off Calmore Show Site Community Foundation Network
Swallow House 11 Northdown Street London N1 9BN
Tel: +44 20 7713 9326 Fax: +44 20 7713 9327 Email: network@communityfoundations.org.uk
Community foundations are grant-making trusts. They build and manage endowments for the long-term benefit of voluntary and community groups within specific geographic areas. Donations from individuals and companies are invested in a constantly growing pool, with the income providing a sustainable flow of funds for local good causes - often matched to donor's interests and given in their name. Community foundations also channel funds for immediate use on behalf of companies and other agencies which recognise that they have detailed knowledge of local needs. The 29 most established community foundations held £92 million in assets and made grants of £22 million last year. Community Foundation Network provides support for these local organisations. We offer a common point of reference for every community foundation in the country and advice for anyone wishing to establish one in a new area. You can contact them, via us, using the email, telephone and fax details given on this page. Alternatively, contact details for all our Members and Associates are listed here. If you send us an email, we will let you know as soon as this site has been fully expanded
---
Childrens Fund
This Link goes off Calmore Show Site Childrens Fund
Why a Children's Fund? The Children's Fund was introduced in response to the Social Exclusion Unit's Policy Action Team (PAT) on Young People, which highlighted the need for improved preventive services. The preventive element of the Children's Fund is part of a range of measures which aim to ensure that vulnerable children get the best start in life, remain on track on their early years, flourish in secondary school and choose to stay on in education and training at 16. The preventive element of the Children's Fund will amount to £380 million of new money over three years (2001-4) to fund services to prevent children and their families suffering from the consequences of poverty. Other funding will be available through the Children's Fund Local Networks. The fund will primarily target 5-13 year olds at risk of social exclusion, bridging the gap between Sure Start for pre-school children and the new Connexions Service for the over 13s, delivering preventative services over and above those provided through mainstream statutory services and specific programmes.
The Children's Fund has now absorbed the Home Office's On Track project, which aims to prevent crime by supporting 4-12 year olds and their families. The preventive element of the Children's Fund amounts to £380 million. How will the Children's Fund roll out? The fund is currently rolling out across the country in three waves (DOC 49kb), and we aim to cover the whole of England by April 2003.
The first 40 areas received Children's Fund money from 2001, a further 50 areas will receive money in 2002, and the remaining parts of England will receive money in 2003. First wave areas were selected from the areas with the highest child poverty levels, with a number of rural and coastal areas facing particular difficulties being selected.
How will the fund work? Each area will identify a partnership of voluntary organisations, community and faith groups, statutory agencies and young people that can plan and develop preventive services for children, young people and their families. Partnerships will be expected to include the voluntary and community sector at the heart of their decision-making. The partnership will be required to listen to the needs of the local community and involve children and young people in the planning, delivery and evaluation of services.
---
This Link goes off Calmore Show Site Junction Road Youth Centre
Affiliated to Youth Clubs Hants & I.O.W. A Totton and Eling Town Council Facility Junction Road Youth Centre (JRC) is affiliated to Youth Clubs UK, Hants and Isle of Wight. JRC has been delivering a quality youth work service for more than eight years to young people between 11 and 16 years of age, who live in the greater Totton area. Our building has significant historic value. It was the venue for the inaugural Totton Town Council meeting and the original room used as the Magistrates Court nearly 100 years ago.We welcome young people in our age range and pride ourselves on encouraging young people to take the lead in introducing activities that they wish to parcticipate in. We have been very successful in our efforts in team sports. We have entered and won The Hampshire Youth Service Annual Beaulieu River Raft Race on 3 occassions. Why not pay us a visit. We are open on Mondays and Thursdays 7-10PM. You can ring us on 023 80 663191 or Email us at andrew@junctionroadcentre.freeserve.co.uk
---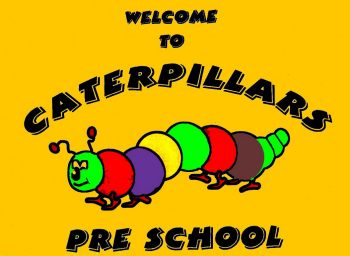 We encourage your children to......
Paint, glue, draw, cutout, build bricks, dress up, play house, play games, use the computer, thread beads, play with sand, water, dough, puzzles, small world toys, climb, balance, bounce, dance, run, catch, throw, listen, talk, share, take turns, imagine, play alone, play with friends, enjoy books and stories
(Just not all at the same time)
Monday To Friday, 9.00am-11.30am and 12.15pm-2.45pm. The children can start at 2years 9 months old and continue until they go to infant school
@ Calmore Infant School, Calmore Drive 023 8086 5994 Telephone No Caterpillars 07905 050777
Caterpillars Preschool (formerly Pauletts Lane Preschool) has been operating from Calmore Infant School since November 1999.We are run by a group of Parents who make up "The Commitee". We are registered with Social Services and OFFSTED and can take up to 24 children each session. We are members of the Pre-School Learning Alliance, and regularly attend the local Branch meetings. We had a very successful OFSTED inspection giving support to our "Bright and attractive accommodation" where "Staff plan a broad range of activities for all six areas of learning".
At Caterpillars preschool, we aim to care for your child in a safe and stimulating environment, offering them activities to enhance their development during the Foundation stage of learning. We organise a planned curriculum covering the six areas of learning. we use a key-worker system so that each child gets the individual attention he or she deserves. We welcome parent/carer help on the committeee, on the helpers rota or in any other way you are willing to offer!
Caterpillars Preschool is registered with Hampshire County Council as an Early Years Education provider and as from September 2001, all 4 year old children will be funded for the last 2 terms before they attend school. All other sessions are charged at £5 per session and are payable per half-term or weekly by arrangement with treasurer.
If there is anything that you would like to know about our preschool, why not call in and meet our qualified and experienced staff, Lianne, Tracy, Briony, sue, Nicki and Val, or arrange to meet a commitee member.
We are open Monday To Friday, 9.00am-11.30am and 12.15pm-2.45pm. not all sessions are open all year, so please contact us before visiting
Liane runs a very welcoming & friendly pre-school with her staff Tracy, Sue Briony, Nicky and Val. The sessions run from Mon-Fri mornings 9-11.30 and afternoons 12.15 - 2.45. The children can start at 2years 9 months old and continue until they go to infant school. One hours freeplay starts each session with toys from puzzles & lego to dressing up, dolls houses -trainsets. there is always craftwork such as colouring, painting or glueing. The children then stop for milk & biscuits or fruit snack. Also in each session there is supervised work with the childs keyworker and a singing, story or exercise time. The preschool has the facility to use the playground for outdoor play or exercise. Parents are welcome to attend any session with their child either to settle them into playschool routine or just to see how their child is progressing each year the staff try to organise a sports day which is held on the school playing fields & a day out in the summer to places such as moor Valley Country Park & Bournemouth. Drop in any time to see the friendly team or to discuss your childs requirements.
---
Awaiting use
---
Calmore Out of school Club
Calmore Community Centre, Calmore Drive, Calmore, Southampton, SO40 2ZU,
Are you Interested in after school and/or Holiday Care Then Call
Mrs Jean Trinder Centre Manager Tel 023 8086 8455
Sharon Privett (Club Leader) 07786 596415
A recently Formed group of parents & Carers with the support and backing of the New Forest District Council. To provide after School care until 5.30pm*. And Holiday care each half term & in the Summer Holidays. Operates from a permanent base in Calmore Community Centre. And due to the closeness of Calmore Schools to the Centre children are escorted to the Centre from Calmore Schools.Employs staff who are appropately trained and qualified.
*The Club provides care untill 4.55pm until Offsted Registration is Finalised
---
Links for Kids Activities
Click on HereFun Stuff for Kids
This Site Provides links to Games,Days out Museums Guides and all kinds of activities for Children
They don't all Work
---